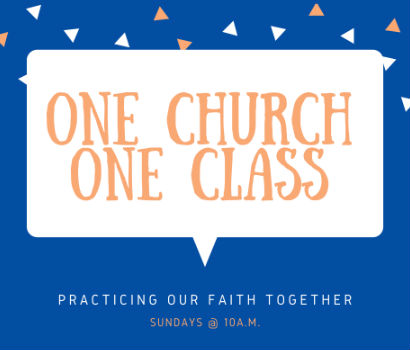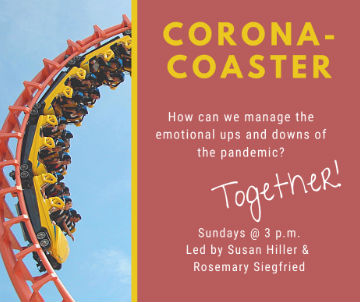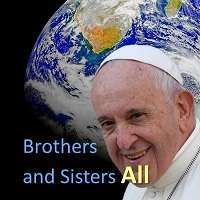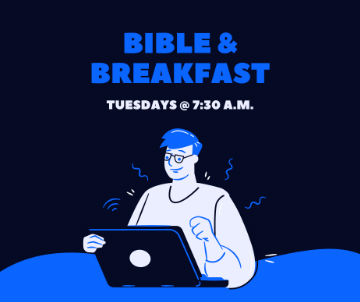 One Church One Class
Practicing our Faith Together
On Sunday mornings at 10 a.m., everyone is invited to be a part of this time of fellowship and learning with the Rev. Mary Vano. We'll talk about who we are as Christians, what it means to be an Episcopalian, the Book of Common Prayer, and how we practice our faith.

Some in our parish will have already participated in this class, but that's okay... there's always more to learn! Whether you're new to the church, or even a lifelong member, there will be something good for you to gain.

Click this link on Sundays at 10 a.m. to join in.
Corona-Coaster Support Group
How can we manage the emotional ups and downs of the pandemic? Together! St. Margaret's is hosting a Zoom Corona-Coaster Support Group facilitated by Susan Hiller and Rosemary Siegfried, incorporating "Uplift after Loss" and other COVID-19 grief articles. The group meets on Sundays at 3 p.m. Please register for this group by emailing Rosemary Siegfried.
Love is the Way: Holding on to Hope in Troubled Times

Walk the path of love with one of the warmest, most beloved spiritual leaders of our time, and learn how to put faith into action. The way of love is essential for addressing the seemingly insurmountable challenges facing the world today: poverty, racism, selfishness, deep ideological divisions, competing claims to speak for God. This book will lead readers to discover the gifts they need in order to live the way of love: deep reservoirs of hope and resilience, simple wisdom, the discipline of nonviolence, and unshakable regard for human dignity.

This class will meet online by Zoom on Monday evenings at 8:00 p.m. for six weeks, from January 18th to February 22nd. Contact Elizabeth Connery if you are interested in participating.

Brothers and Sisters All
You are invited to join a study of the Pope's Encyclical Letter, Fratelli Tutti -- "Brothers and Sisters All," sponsored by the Institute for Theological Studies at St. Margaret's (ITSSM). The Zoom study will convene on Sunday afternoons, 1:00-2:30 PM Central Time beginning on January 17, 2021 for four weeks (Jan 17, 24, 31, Feb 7).

Please read the Encyclical ahead of time (two chapters each week). It may be found online at: http://bit.ly/fratelli-document or a hard-copy version (as "Let Us Dream: The Path to a Better Future") may be ordered from your favorite book seller.

If you wish to participate online with us, YOU MUST REGISTER in advance: http://bit.ly/fratelli-study After registering, you will receive a confirmation email containing information about joining the Zoom sessions. You will also receive discussion questions by email ahead of time. An outline of the study can be found here: http://fratelli-study.online
God, Money, and You
We will explore our relationship with money through the lens of our faith. Topics will include:
What does the Bible say about money?

What is your relationship with money and material possessions?

How might you want to change that relationship?

What are your savings goals?

What are your giving goals?
We will discuss a number of tools - low-tech as well as "Apps" - that can help you manage your money, debt, savings, and giving better. The group will support each other in our goals, and all communication will be confidential.

This class will meet online by Zoom on Wednesday evenings, 7:00-8:00 pm beginning January 20. Please contact Laura McKinney with any questions.
Bible & Breakfast
What better way to start the day than with a good breakfast and the Good Book?! Join us any Tuesday morning for a small group discussion on the Gospel for the upcoming Sunday. Our Tuesday preparations make Sundays even more meaningful. Click on this link to join us on Zoom at 7:30 a.m. Tuesdays.